We have some good Elite 8 match ups. My bracket isn't perfect as I had Duke in the Elite 8 along with Memphis, but it's not looking too bad, picking 6 of the 8 teams right. My final four, National Championship, and National Championship Winner are all still possible, so my bracket isn't looking too bad.
Saturday
4:40 PM ET
West Regional Final

#1 Connecticut Huskies #3 Missouri Tigers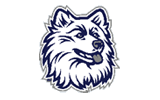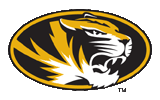 This is going to be a pretty entertaining game in the west regional fianl. As I said I have Connecticut and Memphis playing here, but Missouri should give UConn a tough game. I had UConn winning and moving onto the Final Four and the fact there playing Missouri doesn't change my mind. UConn will be too much for Missouri. UConn 78 - Missouri 68
Saturday
7:05 PM ET
East Regional Final
#1 Pittsburgh Panthers #3 Villanova Wildcats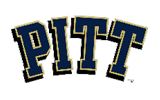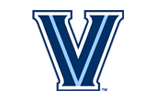 This is the other one of my two losses going into the Elite 8, as I had Pittsburgh playing Duke for a chance to go to the Final Four. I think Villanova gives Pittsburgh a much better game. Both teams come from the Big East and know eachother well. I think this could end up the best Elite 8 game as two Big East power houses battle it out for a spot in the Final Four. This should be a close hard fought game that is won in the final minutes. It could go either way in my mind. Pittsburgh 72 - Villanova 68
Sunday
Midwest Regional Final
2:20 ET
#1 Louisville Cardinals #2 Michigan State Spartans
This is one of the two Elite 8 games I picked right. I have both these teams playing eachother for a spot in the Final Four in my bracket. I'm a Louisville fan myself, so guess who I have winning this? I have Louisville winning and moving on. Although I wouldn't sleep on Michigan State, as they could easily beat Louisville. Should be a good #1 vs #2 match up. Louisville 81 - Michigan State 73
Sunday
5:05 ET
South Regional Final
#1 North Carolina Tar Heels #2 Oklahoma Sooners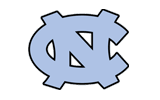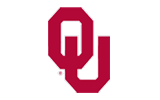 I think this is going to be the best Elite 8 game. I mean Hanbrough vs Griffen? That's a great match up. Two great scorers, who will go at eachother all night. It's real hard to pick who's going to win this. On paper, I'd say North Carolina and I think there going to come away with the win. Both teams coming off big wins, but UNC is in my mind the best team in the country when healthy and playing there best basketball. It'll be interesting to see how Oklahoma stops UNC's offense and if Hansbrough can slow down Griffin whos been tearing up the tournament so far. In the end, I think UNC gets the win. North Carolina 86 - Oklahoma 77
Review
So just for review. I have the four #1 seeds all moving on in the Elite 8 and making it to the Finals Four. I have Louisville, Connecticut, Pittsburgh and North Carolina as my Final Four teams. I think this makes the Final Four and the National Championship game all the better as there's going to be great games between great teams.